Our Vision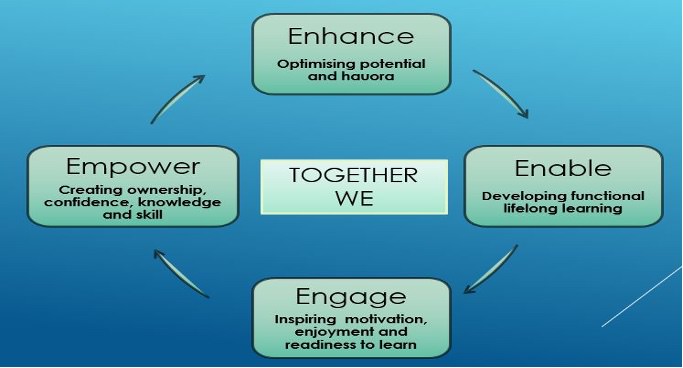 How We Work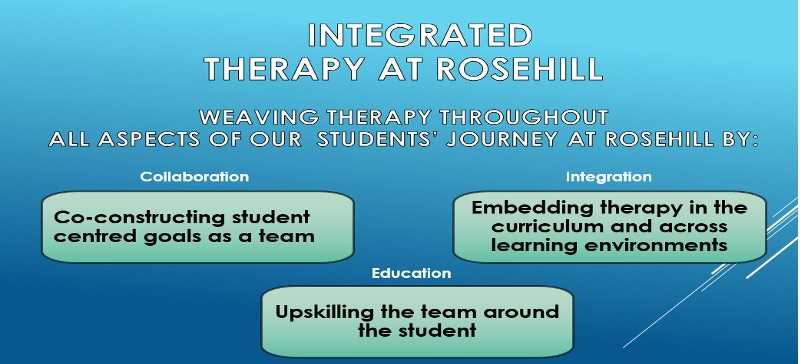 The role of Speech Language Therapists at Rosehill includes:
Supporting the development of our student's language and communications skills.
Working on Social Skills and Emotional Regulation.
Supporting the use of Alternative and Augmentative Communication (AAC) in the classroom e.g., core-boards, devices, PODD.
Assessment and ongoing management of Eating, Drinking and Swallowing.
At Rosehill School the Occupational Therapists support students and their families to meet goals across a range of areas that help them participate in school life to the best of their ability. This might be independence with self-care, fine motor skills, sensory needs, or even social skills. We work with everyone on the student's team to support the goals that are important to them.
At Rosehill School, the Physiotherapists approach is goal-directed. What you as a family/whanau want to achieve, is very important to us.
The Physiotherapists role is to promote students' confidence and competence of physical skills to enhance learning in all areas and at all stages of development. This may include assessment, education, provision of equipment and the integration of physical programmes within class and individual timetables.